Independent Mortgage Network or Directly authorised mortgage broker. Mortgage brokers can be a part of an independent mortgage network and/or directly authorised by the FCA. That is that if they are not directly authorised by the FCA they must be approved by an FCA-regulated individual or firm. This designated supervisor will hold them accountable to their regulatory obligations.
Independent mortgage network  oversees AR's
A mortgage broker will assess and advise on the best mortgage products available. Thereafter advise borrowers on the market and available products. Mortgage brokers can offer advice and service for a wide range of mortgages and other loans. However the criteria in relation to credit cards and personal loans falls under a Consumer Credit Licence. To obtain a CCL You must show that you meet FCA's minimum standards to be authorised. The business should be operated by a 'fit and proper' person and adheres to a suitable business model. Mortgage brokers can not only advise on regulated mortgages but also non regulated mortgages such as buy to let mortgages, HMO mortgages, bridging loans and development/commercial finance.
Consumer Credit Act  exemptions and Exlusions
Some firms engaged in regulated activities don't, depending on the circumstances, need to be authorised by the FCA. These can include but are not limited to:
professional firms, such as solicitors, accountants or actuaries
firms offering payment by instalments
'appointed representatives' working on behalf of firms that are already authorised
There are some circumstances where activities that would normally be regulated are unregulated. These can include certain overseas activities and those where potential customers are introduced to firms. An appointed representative (AR) is a firm (Mortgage Broker) or person who runs regulated activities and acts as an agent for a firm directly authorised by the FCA. The firm such as the mortgage broker is known as the ARs 'principal'. Therefore a separate agreement is required between the AR and the mortgage broker. The arrangement must be documented.
A Principal Firm must make sufficient checks
Any appointed representative who wishes to conduct regulated activities outside the scope of authorisation has to then become authorised in their own right. A principal firm is responsible for:
the products they sell or arrange
any advice they give to customers
ensuring they deliver the 6 'treating customers fairly' outcomes, like a directly authorised firm would
An Independent mortgage network will authorise mortgage brokers and be responsible for them. Along with overseeing their regulatory status and obligations. Brokers who are part of a network can offer a number of mortgages and providers through their network. A lender may well offer exclusive mortgage products to a network. Lenders recognise that networks have considerable buying 'clout' and thus will readily engage with them. Irrespective a mortgage broker will not be swayed by any exclusive and must offer whole of market and unbiased advice. A mortgage broker who is tied to one lender offers only that mortgage lenders products ie very little choice.
Whole of mortgage from a limited lender panel
The mortgage broker offers advice to help someone buy or remortgage their home. A 'tied broker' is someone who works for a single provider, like a bank or building society, and cannot offer advice on any other providers. The independent mortgage broker has access to all of the providers in the whole of market.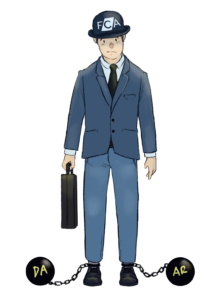 The tied mortgage brokers can only offer advice on their own provider's products. An independent mortgage network in layman's terms is a professional association. If a broker wishes to become truly independent they need to be directly authorised by the FCA. When choosing an independent network a broker needs to consider their own ambitions and lifestyle.
However in the context of mortgage advice, a 'Whole of Market' broker does not by default, trawl through every mortgage in the UK from every lender. A mortgage broker only needs access to a panel of lenders representative of each mortgage market sector. Therefore, a broker can be defined as a 'Whole of Market' broker even when they only sell products from a very limited panel of lenders. A mortgage broker will make available a list of the lender panel they have access to upon request. A non whole of market broker will typically work for an estate agent or a specific lender.
The mortgage network can also be described as a buffer between the broker and the FCA. Asides from policing files and advice they are also primarily there to provide support. From one man bands to small firms. An Independent mortgage network can have as many as 100 AR's (Appointed Representatives) and products available from 100 lenders. A broker is more inclined to show empathy to a borrower than a high street lender. Some lenders, such as Nationwide Building Society and Leeds Building Society, operate their own mortgage broking arms. However, most brokers work outside of and free of the banks.
Lenders themselves are overseen by the Council of Mortgage Lenders (CML). A trade association for the mortgage lending industry. It's members account for around 98% of UK residential mortgage lending.
What are the benefits of using a mortgage broker?
A mortgage broker (adviser) will review your personal circumstances and apply for a mortgage on your behalf. They can advise on who is likely to accept you and fine tune your application. Brokers can expedite the process by dealing with paperwork and communicating with the lender on your behalf. With an extensive knowledge of the market as part of an independent mortgage network they will recommend products to suit your personal circumstances and situation. Not only your immediate needs but also in to the future covering the term of your product. Mortgage brokers also have access to either lender of sourcing software from their independent mortgage network. Further you have an option to redress should things go wrong.
Choosing a mortgage broker
As previously discussed look for a whole-of-market broker.  Make sure you are not sat in front of someone who is giving you advice based on their own product range. The most suitable product for the customer can essentially save a lot of money.
Direct only mortgages
Ask about direct-only mortgages, while many mortgages are only available via mortgage brokers. A selection of some products are only available directly (without a broker). These are known as 'direct-only' mortgages and brokers do not have an obligation to inform you of these products. However ask your mortgage adviser about direct deals that may be cheaper. If a broker is unwilling to discuss products outside of his lender panel do your own research.
What type of broker?
While brokers work primarily over the phone there are now an increasing number of 'chat bots' and 'robo advisers'. These are web based platforms allowing the client to carry out some of the application process online. This approach has clear ups and downs. Will the broker handle all admin and chase the lender and when are they available (Weekends?).
Broker fees and commission
Mortgage brokers earn a fee from the lenders products/mortgages they arrange. Some will also charge a fee, either a flat fee or a percentage of the amount borrowed. Charges must be outlined inclusive fees and/or commission from the lender. As a precaution always check your mortgage broker is authorised to give mortgage advice by consulting the Financial Services Register. Clear reasoning needs to be determined as to why the product selected meets your needs. If you feel you have been poorly advised by the firm approach them for a resolution. The complaint should be resolved satisfactorily within 8 weeks. If your complaint is not resolved you can refer to the Financial Ombudsman Service.