Fundamental reform of the PRS (Private Rented Sector) is underway. The majority of private landlords provide housing and accommodation to a reasonable standard, treat tenants fairly and take responsibilities seriously. However it remains a concern that 20% of tenants in the UK spend a third of their incomes on non decent housing (Category 1 hazards). These hazards exist in 12% of properties and pose the risk of serious harm or death. This correlates to around 1.6 million people living in low quality accommodation without a functioning bathroom or kitchen. However PRS landlords receive approximately £3 billion in housing related welfare.
Private Rented Sector bound by a Regulatory Framework
The knock on effect of poor housing (cold and damp) in the private rented sector is the effects on health. Children that live in these conditions are twice as likely to suffer from serious conditions such as bronchitis and asthma. Inevitably tenants health and wellness will be compounded by cold, damp and sub standard accommodation.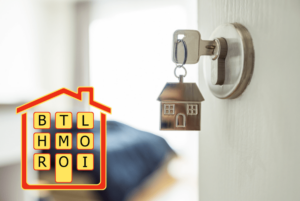 Asides from the cost to housing related welfare the cost to the NHS is £340 million a year. Ill health and sub standard accommodation seriously affect a child's education and fulfilling their potential within the classroom. Furthermore adults are less productive in the work place.
The highest concentration of sub standard accommodation within the private rented sector is in the North West, the West Midlands, Humber and Yorkshire. If non decent housing becomes an accepted way of life this invariably undermines community and pride in place. Sub standard accommodation is also a key factor to anti social behaviour. Tenants, especially in the current climate, are suffering severe affordability issues. Tenants within the private rented sector spend more on rent (31%) than their social renter counterparts (27%). While homeowners, with mortgages, currently spend 18%. These costs are further aggravated by the rising cost of utilities and the cost of living in general.
Section 21 Ban likely before 2024 General Election
The spectre of Section 21 has also weighed heavily on renters. Tenants feel increasingly anxious and concerned about having to move without good reason within a two month notice period. The associated costs of moving a further drain on already over stretched resources. Between 2019 and 2020 22% of renters did not terminate their tenancy by choice. Under the Renters' Reform Bill Section 21 will no longer exist however a 'beefed up' Section 8 will evolve. The Renters' Reform Bill is likely to receive Royal Assent prior to the 2024 general election. The revised Section 8 will enable owners/landlords to take possession on 'legitimate grounds'. Proportionately, the Private Rented Sector, has approximately 67% of the coldest properties, rated below C.
EPC Register identifies sub standard housing
Local authorities regulate local Buy-to-Let and HMO rental markets and oversee landlords in respect of their legal obligations. They have a number of investigation and enforcement options available. Many local authorities have limited resources and have been accused of issuing fines by stealth. In particular using the EPC register to identify properties below an E rating. However given their limited resources any tools at their disposal are very likely to taken full advantage of.  Since April 1st 2020, Unless landlords have a valid exemption in place, a property with an EPC rating below E can not be let. All properties are covered by the The MEES Regulations (Minimum Energy Efficiency Standard).
Local Authorities seek to sustain tenancies
In England there are 333 local authorities playing an active and vital role in policing the sector. Local authorities comprise district councils, two-tier county councils and London boroughs. Together with metropolitan and unitary authorities, in two-tier authorities regulation is overseen by district councils. Local authorities are likely to intervene over issues of unlawful evictions, poor and sub standard conditions and poor management. Local authorities, within their remit, also have a duty to relieve homelessness in helping family units to access new properties and sustain tenancies.
The North Lanarkshire HMO purchasing initiative
Private landlords in North Lanarkshire are now being invited to engage with the council's open market purchasing initiative. Not only designed to prevent homelessness but also to bolster the council's housing stock. Since it's launch four years ago the authority has purchased around 600 properties. Additional rental properties are provided in areas of high rental demand The authority has purchased nearly 600 properties since it first launched four years ago, providing additional homes for rental in areas of high demand. The scheme also allows the local authority to assume ownership of derelict and empty properties along with communal blocks. The added bonus is rental properties can be purchased with tenants in place.
Renters Reform Across UK
The scheme is supported by the Scottish government and also relieves landlords of estate agent's fees while obtaining a fair open market value. Many of the purchases were former council homes bought under Right to Buy. Following purchase renters would be encouraged to remain in their homes as council tenants and/or to leave. The programme has been a huge success and extending the scheme to the PRS seen as a natural progression. The pandemic together with increasing taxation/regulation has seen many landlords flee the sector. Asides from the Renters Reform Bill Scotland has a 'New Deal' for tenants and also the Renting Homes (Wales) Act. In Northern Ireland the Private Tenancies Bill effective 5th May 2022.
Mixed Tenure/MUFB refurbishment without tenant disruption
The other positive for landlords asides from avoiding estate agents fees is no viewings and disruption to tenants. Continually giving 24 hours notice to tenants, while an acceptable legal requirement, doesn't foster a cordial atmosphere. There will, of course, be no chain to be concerned about. Those selling mixed tenure blocks to the local authority will allow tenants to remain while the council carry out common refurbishment works for the benefit of all renters. Those selling mixed tenure blocks to the local authority will allow tenants to remain while the council carry out common refurbishment works for the benefit of all renters. Given the current flux of the PRS could the North Lanarkshire model be employed more widely.
The idea of a compulsory purchase and/or an invitation to sell may well be welcomed by many thousands of landlords. The seizure of landlords properties is not a new initiative, in 2019 Camden Council's Labour Council mulled the idea of compulsory purchase but this had been ongoing for around 10 years without progress. While it later emerged that only two properties could be purchased. Figures from 2019 confirmed 890 homes within Camden were not being lived in. Notably in 2015 Andy Burnham announced that he would give councils the powers to seize landlord's properties with compulsory purchase orders should Labour have won the 2020 election.
Mr Burnham's keynote speech (housing and devolution) asides from CPOs also conferred on councils the right to borrow money to build additional homes. Thus removing the borrowing caps imposed by previous Tory governments on local authorities. Local authorities need money to improve communities, if the shackles remain on the two viable options remain an invitation to sell and the compulsory purchase of property from the rogue landlord.
What is the Private Rented Sector
The Private Rented Sector (PRS) is a class of housing tenure (UK), a description as per The Ministry of Housing, Communities and Local Government. A government body which monitors the UK housing supply. The most common form of tenure (since 1997) is the Assured Shorthold Tenancy (AST) with a 6 month minimum period. A further definition being a landlord owned property leased to a tenant. Landlords can be a mix of a property company (SPV), an institutional investor such as a REIT or an individual.