Property development finance is a product that is specifically in tune with borrower requirements. Not forgetting the specific detail of any project a number of key stages within the process remain constant. Any enquiry will always be obligation free and any lender (commercial or otherwise) will be assessed on actual cost, merit, fees and processing.  It may well be that development finance lenders have their nuances but above all borrower/developer costs must be clearly illustrated in black and white. An over riding and critically important costs illustration is fees incl penalty, processing, broker and redemption fees. Now as much an integral part of non regulated lending as much as it is regulated mortgage lending.
Property Development finance to 100%
Two lenders may offer 100% development finance and development lender 1 may be slightly cheaper than development lender 2. However how efficient is development lender 1 when instructing valuation and processing your application.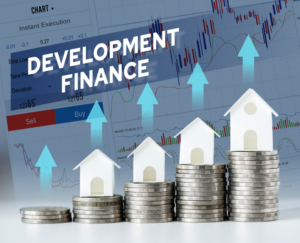 Businesses are always looking for new ways to expand their business but they need a good listener. Following the submission of your application for property development finance an Agreement in Principle (AIP) is issued. Typically there would follow a site visit to assess the viability of the property development together with a valuation (Total Value). The property developer can be an individual, a company or a partnership.
Land development also considered
There had previously been some intransigence many years ago to a somewhat robust and strict criteria over land development. However the UK property development finance market has been changing dramatically in recent years. Post recession development mortgage availability declined as major banks exited from their own mess. Those that did stick their heads above the parapets offered onerous and unattractive rates with no more than a token service. Thereafter a number of new private lenders entered the market to offer alternatives to traditional bank lending. With the advent and influx of private lenders this also brought with it a less stringent criteria and processing.
Development Loan processing now less stringent
This relied on less information overload with project business plans, feasibility studies, audited accounts, financial forecast and so on. There is also now far more committed engagement towards developers of all experiences, inclusive first time buyers. Post pandemic the market is also being fuelled by the 'race for space'. However most developers haven't been exempt from the spiralling cost of supplies and shipping costs. Business owners must consider the cost of property development finance both in the planning stage and the construction phase. Developers  must also be in tune with their architect re: environmental issues along with local authority guidelines. The property development finance industry is an important component/niche of the financial services sector within the United Kingdom.
An immaculate credit profile not always essential
As such, they provide a lifeline to property developers requiring capital for their projects and fulfilling opportunity. These types of loans typically do not require the borrower to prove creditworthiness but the loan must be repaid by term end. Though as mentioned previously early redemption is always an option. The development loan can be used either for the construction of a new building, or the redevelopment of an existing building. Do you plan to hire external contractors or your own workers, spend time obtaining competitive quotes. Development costs have a habit of overtaking you. Include a contingency in your spend, usually 10–15% either way, this will better prepare for any unexpected costs. Having outright land ownership to build on is also a huge plus.
Private Developers and SMEs see opportunity
An unencumbered asset (land or property owned outright) can often provide up to 100% of the development costs. The UK's private/SME developer market has been experiencing rapid growth in recent years due to the shortage and availability of properties. Making this type of financing popular (together with bridging loans) among developers, aspiring and seasoned. However at the end of 2021 there may well be some cause for a more short term cautious approach. With annual inflation running at 4.8% and a rise in interest rates from 0.1% to 0.25% in an effort to curb inflation. Consider also how much further  housing has left to go and is it likely to plateau.
Furthermore the ending of furlough and Stamp Duty concessions, an uncertain economy together with the supply chain issues and lack of workers. It may well be argued that the full effects of Brexit are yet to be felt mindful that the aftermath of the referendum saw the UK enter it's worst constitutional and political crisis since the second world war. Will some of the steam that has been driving the market lose some momentum. Warnings already prevailed of interest rates being tweaked upwards. Total unsecured debt per UK adult in October 2021 was £3,713. Average credit card debt per household in October 2021 was £2,085.